[DREAM ANNONCE V1.3] NEW LOCATIONS, EVENTS, PVP, GAMEPLAY, DROP, CLASSES. WILL BE VALID 01.07
Changelog annonce v. 1.3
Will be valid 01.07
---
Marketplace:
The commission for selling items on the marketplace is changed to the previous value of 20%
Gameplay:
Fixed server time, now it is Kyiv (GMT+3).
Fixed a bug with displaying information about the item in the game.
Added sounds of steps, attacks, killing monsters, music of all locations.
Now you don't need to hover a mouse over a character anymore to see a player's name.
Experience bar now shows exactly how much % is required to level up.
Trading and private shop is no more available in Lorencia, Noria, Elbeland. Market is moved to Devias.
Some fixes with Party Exp (beta).
Moss Merchant now spawns every 3 hours.
Now when restarting game client while at NoN PvP Arena location, you will appear at the same spot.
Now when quitting the game, your character will be teleported to safe zone regardless of location (does not apply to NoN PvP Arena).
Master Skill Tree is reworked . Now MS reset cost is reduced to 10 DreamCoins. Command: /remaster1 resets 1st MS skill tree, /remaster2 resets 2nd MS skill tree and /remaster3 resets 3rd MS skill tree.
Socket parameters are reworked.
Classes:


MG | DL | RF - don't have any advantages at level requirement while using teleportation
Drop:
Regular and excellent set drop system is reworked. More about drop you can read here (https://mudream.online/about#dropitems)
Increased Zen drop chance.
Added
Jewel Of Guardian drop at Kalima 6.
Added
Wizards Ring drops with 10% chance from guards of White Wizard
Items:
Fixed error when
Beasty Claw, were unable to stack.
Changed Fenrir Blue, Black, Golden appearance.
Added
Pumpkin of Luck drop with different buffs lasting 1 hour
.
Now when upgrading Wings LVL2 to +13, +14, +15 they get extra options:
+2500 HP

+3% Excellent Damage Resistance

+4% Increase Critical Damage Rate
Locations:
NoN PvP Arena location is now available before 35 reset regardless of GrandReset.
Removed Nixies Lake 2 - 3 and Ferea 2 - 3 teleports.
Added teleportation gates into Nixies Lake and Ferea.
Added 16 spots in LaCleon location
Added 19 spots in Nixies Lake location
Added 17 spots in Ferea location
Added new location Temple of Arnil, monsters lvl is the same as in Kanturu Remain. To enter you need to have at least lvl 200 and Ticket Temple of Arnil, which is dropped from all monsters only for VIP Golden. Any character may enter: both VIP and nonVIP. To enter talk to NPC at Lorencia 129, 118.
Added new location Old Kethorum. Monster level is same as Kanturu Remain. Required level to teleport - 230
Updated Noria location interface:
Monsters:
Changed skills and attacks of monsters at the new locations.
Increased Boss HP Kundun (Kalima)
Increased Boss HP Selupan (LaCleon)
Increased HP, Defence, Attack speed of bosses: Nix, Ferea, Golden Erohim, Golden Kundun, Golden Hell Mine, Monster of the Swamp.
Illusion Kundun Boss spawn timer is reduced from 120 min to 30 min.
Events:
Castle Siege:
Fixed castle siege icon changing when getting a crown.
Now when channeling crown during Castle siege, if GM has interrupted channeling, every second get -5 accumulated seconds.
Increased damage during Castle Siege from 50% to 75%
Imperial Guardian Fort - added new event
Team Deathmatch Event - added new event
Imperial Guardian Fort is a 7-day long event and consists of 2 phases. At phase 1 from Monday till Saturday you can participate by collecting tickets. On Sunday at phase 2 you can get some special prizes
Creating a ticket
| Location | Ticket | Material for combination |
| --- | --- | --- |
| Varka 1-6 | Gaion's Order | Suspicious Scrap of Paper |
| Varka 7 | Secromicon | Secromicon Fragment (1-6) |
To enter the event at phase 1 from Monday to Saturday you will need a quest item
Gaion's Order. To get a quest item you will need to collect
Suspicious Scrap of Paper, which is dropped from all monsters with small chance. When you get 5 Suspicious Scrap of Paper, they will transform in your inventory into a
Gaion's Order. Take your order to an NPC Jerint in Lorencia (148,145) and start your quest progress. After killing the boss in the 3rd room named Destler, you will get
Secromicon Fragment and 2 random Ancient items. Combine 6 Secromicon Fragment in chaos machine to get a
Secromicon, which will allow you to access into the phase 2 of the event. On Sunday Guardian Fort is separated into 4 arenas. Completing all 4 and defeating a boss in the last one will grant you a special reward.
Battle conditions
Jerint will let you in only if you are in a party. Your party members may also join you but they all have to have their own Order of Gaion to enter. From Monday to Saturday location is separated into 3 rooms. There is a gate at the end of each room which can be destroyed only by defeating all monster in the room. On Sunday an extra 4th room with boss is added. 4th room Boss drops 3 random items: Broken Horn, 3rd wings 1-2 options, Jewel of Guardian (30), Jewel of Creation (30), Jewel of Harmony (30), Garuda Feather, Condor Feater, Socket, Seed Sphere Fire, Water, Ice, Wind, Lightning, Earth. Rank7 items (3x Excellent Option: Titan, Brave, Phantom, Destruction, Seraphim, Divine, Royal, Hades, Rune Scent), 7 ранг оружии (3x Excellent Option: Flameberge Sword, Breaker Sword, Rune Bastard Blade, Absolute Scepter, Dark Stinger Bow, Deadly Staff, Inberial Staff, Rune Scent Mace). Entrance attempts are limited by 2 per day for each character.
Added new mounts: Shining Tail (+10% Experience rate), Shining Tail Rare (+20% Experience rate), Pierce Ryan (+10% Experiencer rate), Pierce Ryan Rare (+20% Experience rate). Can be obtained from Silver Box, Golden Box, which you can get by participating at Team Deathmatch Event.
Event runs everyday at 19:00 server time.
To participate, talk to TvT Manager at Devias (204, 59). You will have 5 min to register. At 19:06 all registered players will be teleproted to a battleground Team Deathmatch Arena and divided into 2 equal teams - Red Team and Blue Team. Characters are sorted randomly considering their reset level and class.
The event goal is to defeat your opponent team.
Event duration: 15 mins
Maximum amount of players: 120
Minimal level required: 50
Minimal reset required: 5
Every player of the winning team will obtain a reward –
Silver Key (30%),
Golden Key (20%).
Soon there will be more info about
Silver Box,
Golden Box.
---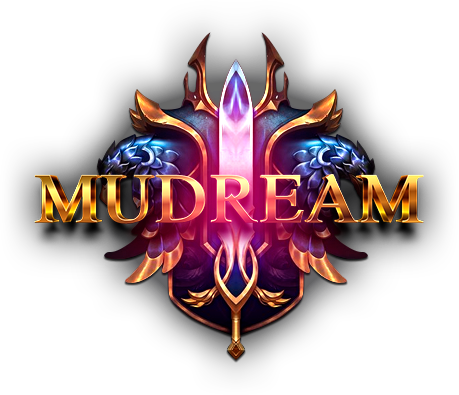 All the best. ©DreamTeam